Henna artist Veena Nagda has revealed what Deepika Padukone promised to her when the two worked together on the 2013 film Yeh Jawaani Hai Deewani.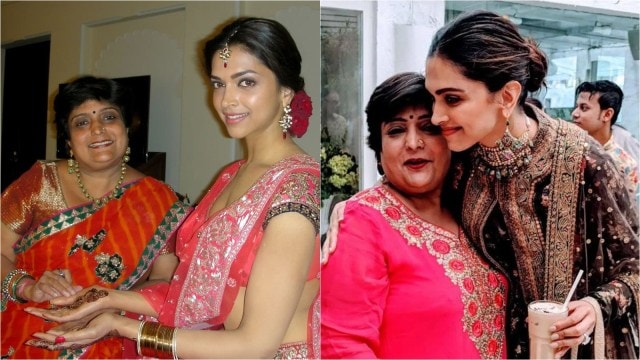 Deepika Padukone with henna artist Veena Nagda. (Photo: Veena Nagda/Instagram)
Deepika Padukone and Ranveer Singh's wedding video, which they aired on the season 8 premiere of Koffee With Karan, has left their admirers speechless. The video has received a lot of appreciation. In addition, many previously undisclosed bits from the couple's spectacular wedding in Italy have surfaced. Veena Nagda, a henna artist, has revealed what Deepika promised her when the two collaborated on the 2013 film.
Yeh Jawaani Hai Deewani.
Veena said on her Instagram account that when she worked with Deepika on the set of Yeh Jawaani Hai Deewani, the actor enjoyed her work so much that she promised her that she would be the one applying her henna on the day of her wedding.
Veena posted on her Instagram account, "A promise she made me during the shoot of yeh jawani hai deewani that I'll be applying the mehendi at her wedding and she stuck to her words means the world to me.😍😍." The henna artist thanked Deepika and said, "Thank you for allowing me to be a part of this beautiful moment in your lives." "Words cannot express how happy and in love I am for both of you."
Veena and Deepika spent 45 days in Udaipur filming Ayan Mukerji's Yeh Jawaani Hai Deewani. Deepika was deemed the "nicest person" by the henna artist. She also disclosed in another post that Deepika was extremely "clear" about her henna design, saying, "She was super excited and very perfect about her mehendi, she was very clear about her design." Thank you so much to both of their families for their love and support. @deepikapadukone @ranveersingh, thank you for remembering and believing in me."
In 2018, Ranveer Singh and Deepika Padukone married in Lake Como, Italy. In addition, the couple hosted two wedding celebrations in India.